My Liege
Explore a rich and live land in a medieval world.
---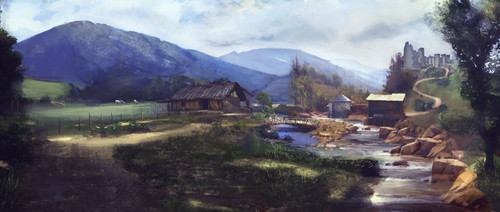 Greetings, my Liege!
This is my first public news in English regarding "My Liege", a medieval simulation+rpg game based on the Dark Ages of Nordic and Central Europe. My name is "JDevJoker" and I am the writer, designer and developer of this game. I've worked in some titles before and this is a game I always wanted to do. I am investing all by myself on this game, but I also hired a few awesome professionals to work for me in soundtrack and graphic assets.
This game is been developed 100% with love about the theme, medieval combat, medieval music and all its lore. I want to create a detailed land, with rich stories and live NPCs (yes, single player only at the moment). This is my first Dev Log in English and each week we will have more. Also, please, visit my website and media channels. Feel free to ask any questions here. The Alpha versions will be free for everyone to try.
ENVIRONMENT
The scenes and pictures below were chosen based on real world spots. Not only beautiful places, but something that will make you remember that time. I want it to be based on real locations and real life, but of course there will be some fantasy additions to it. The world will be big (of course, not as big as Skyrim, Witcher, etc), I mean, big enough for dozens of hours of gameplay (even Endless mode). Every place will be detailed, by "big world" I mean places that worth visiting and not just another 3D mesh in the world to create volume.
Pictures used for reference only, all rights reserved to the author.
Pictures used for reference only, all rights reserved to the author.
Pictures used for reference only, all rights reserved to the author.
LEVELS
The game does not have specific levels, but places to explore and at the same time discover the story. A mix of sandbox and linear story with an end, but, as I said, you will be able to continue playing. Explore at your will and pace. There will be places not recommended to explore at first, but you can do at your own risk.
From the main menu to the smallest of the villages, everything will be detailed with love. Of course, nothing everything will be perfect, but I want that players have the feeling of exploration and reward. This may take some time to finish.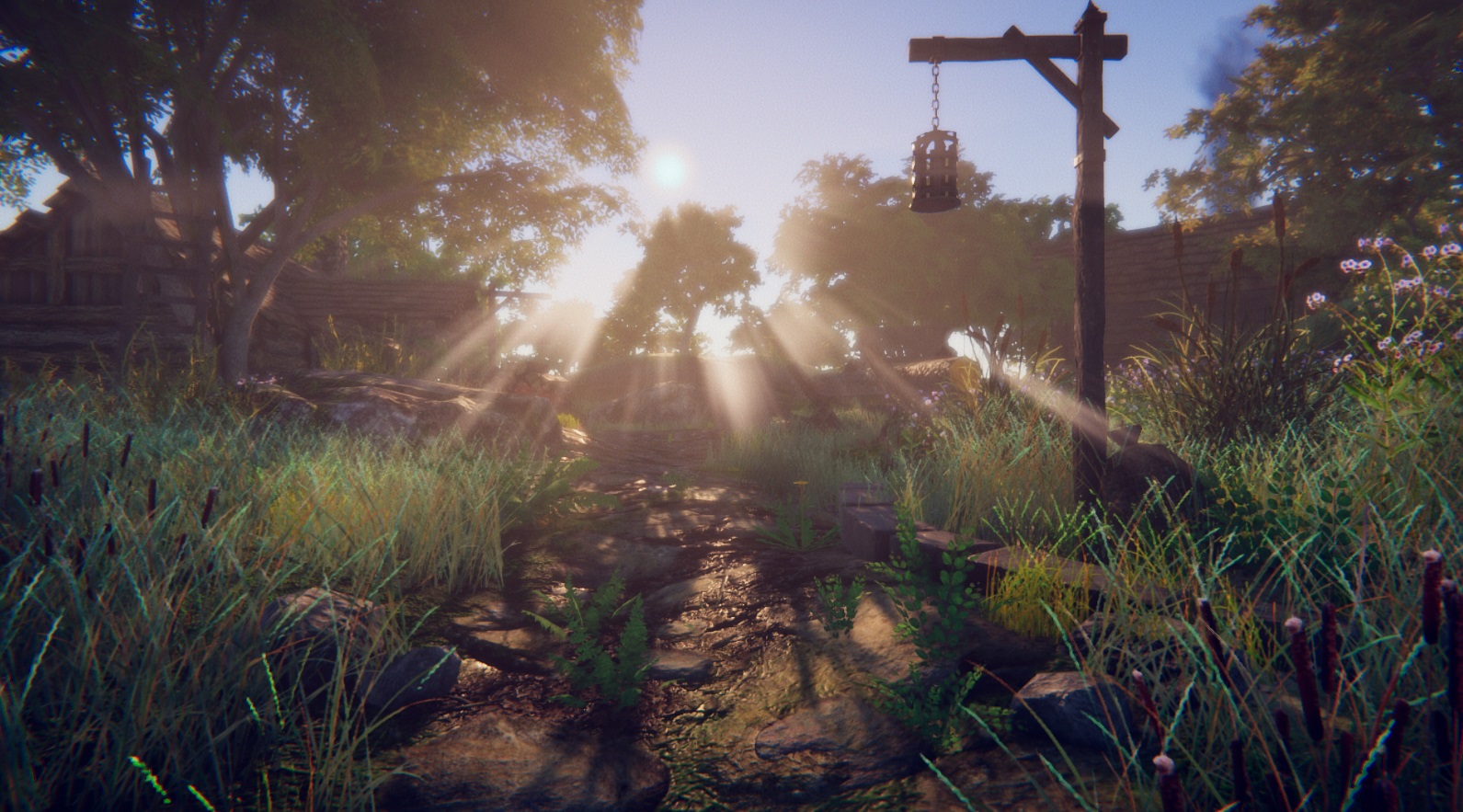 Work in progress.
DID YOU KNOW?
Our assistance Producer, "Magnus", not only is a real Aikido Master (Japanese martial arts) but also member of the Hednir Clan, which have a training house in São Paulo, Brazil. They have classes of the art style "Hammaborg", where you use your sword combined with your shield. They are always open for visits ;) With this in mind, I am really exploring real combat to use in the game, to make it fun and nice to see.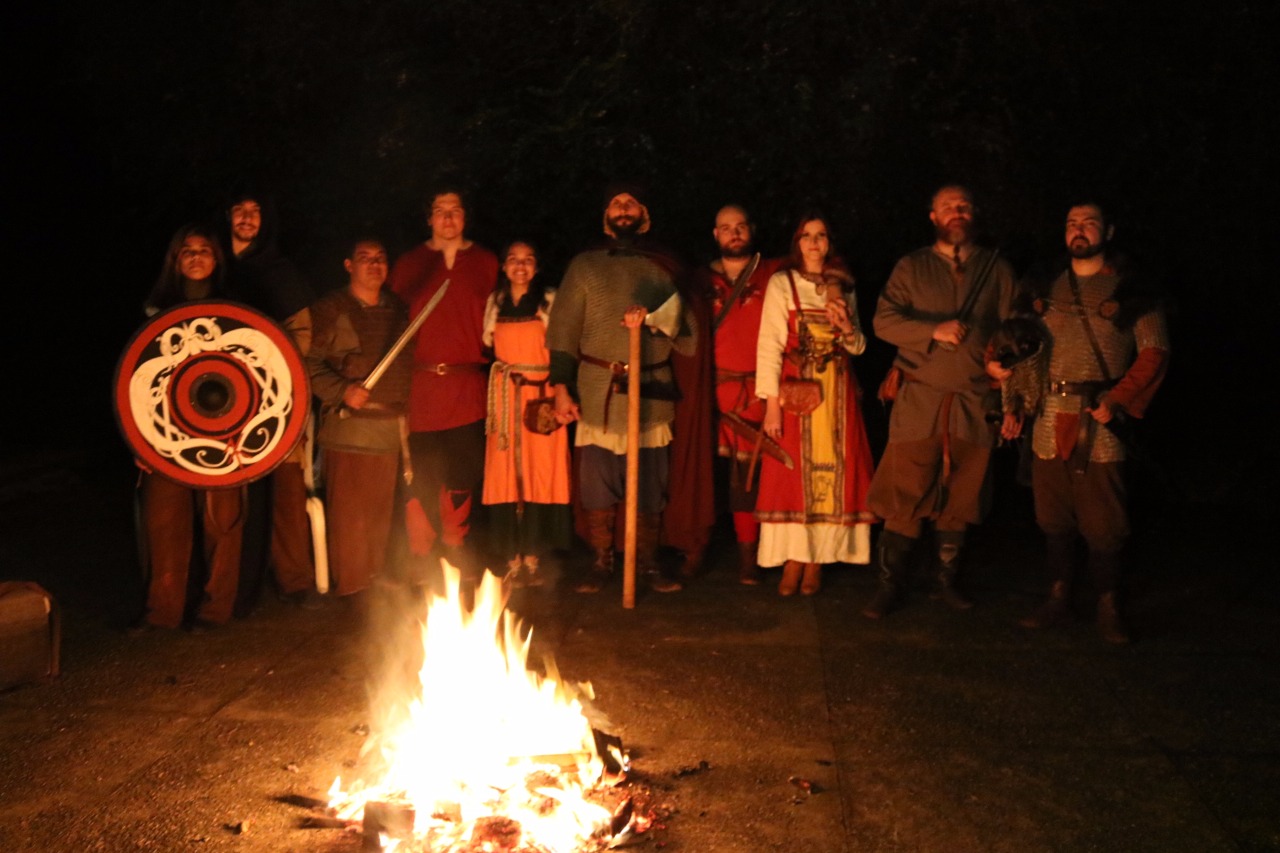 Hednir Clan (all rights reserved)
If you want to know more, check their webpage here: https://www.facebook.com/Hednir.clan/
This is all for the beginning on our story. You can also check this, but in Portuguese, in our official blog.
May the Gods be with you.
JDevJoker
https://www.facebook.com/myliegethegame/